11 Oz. Stainless Tumbler/Can Cooler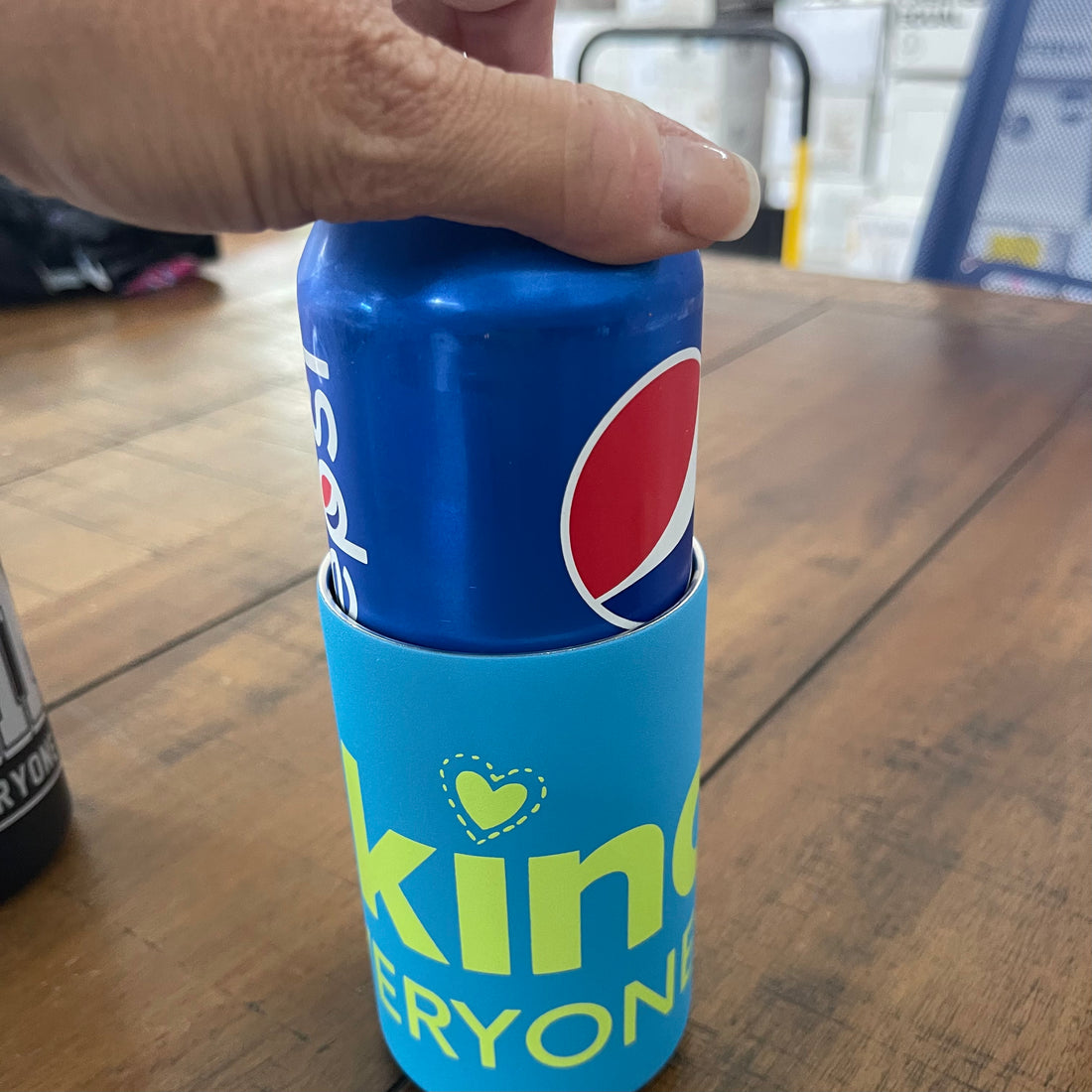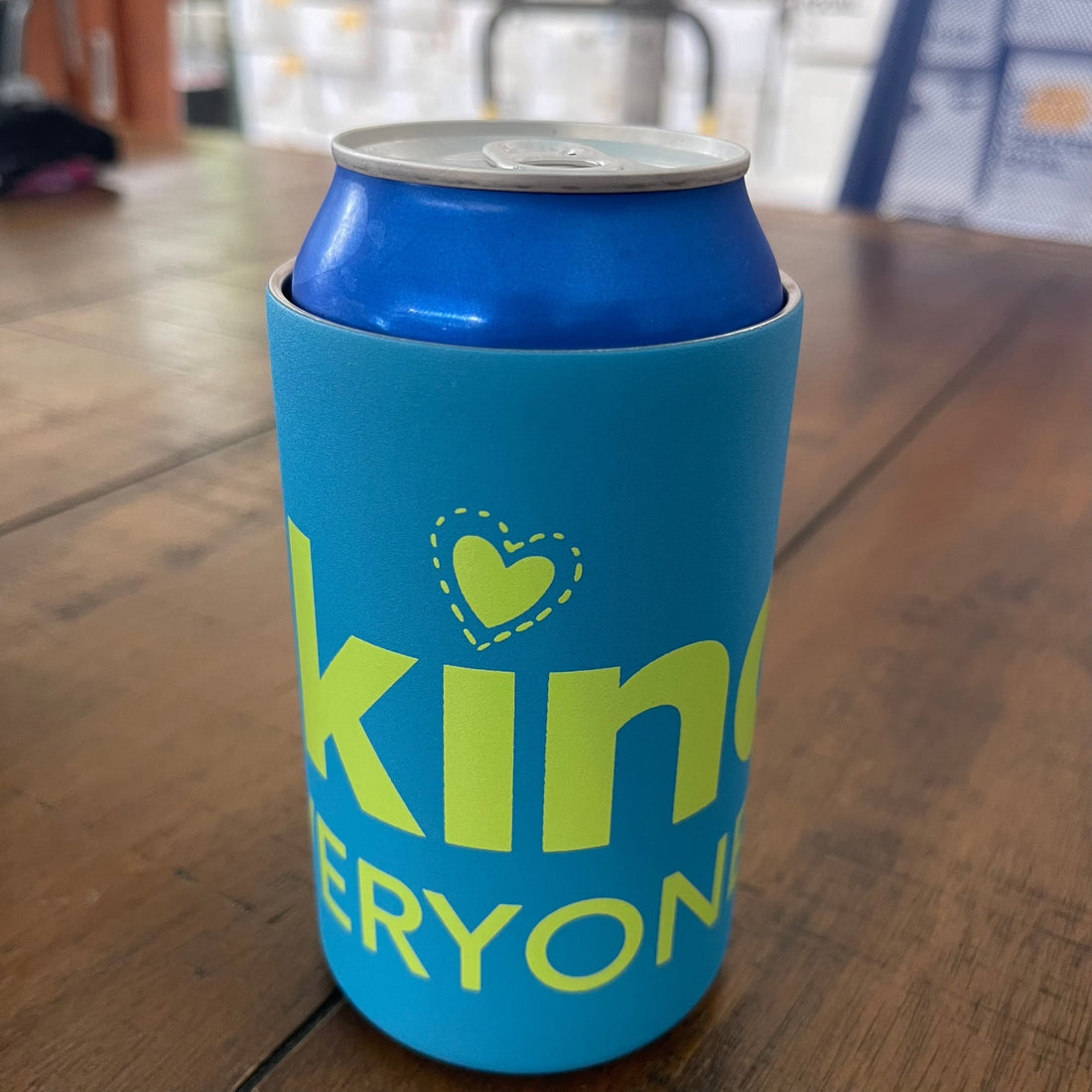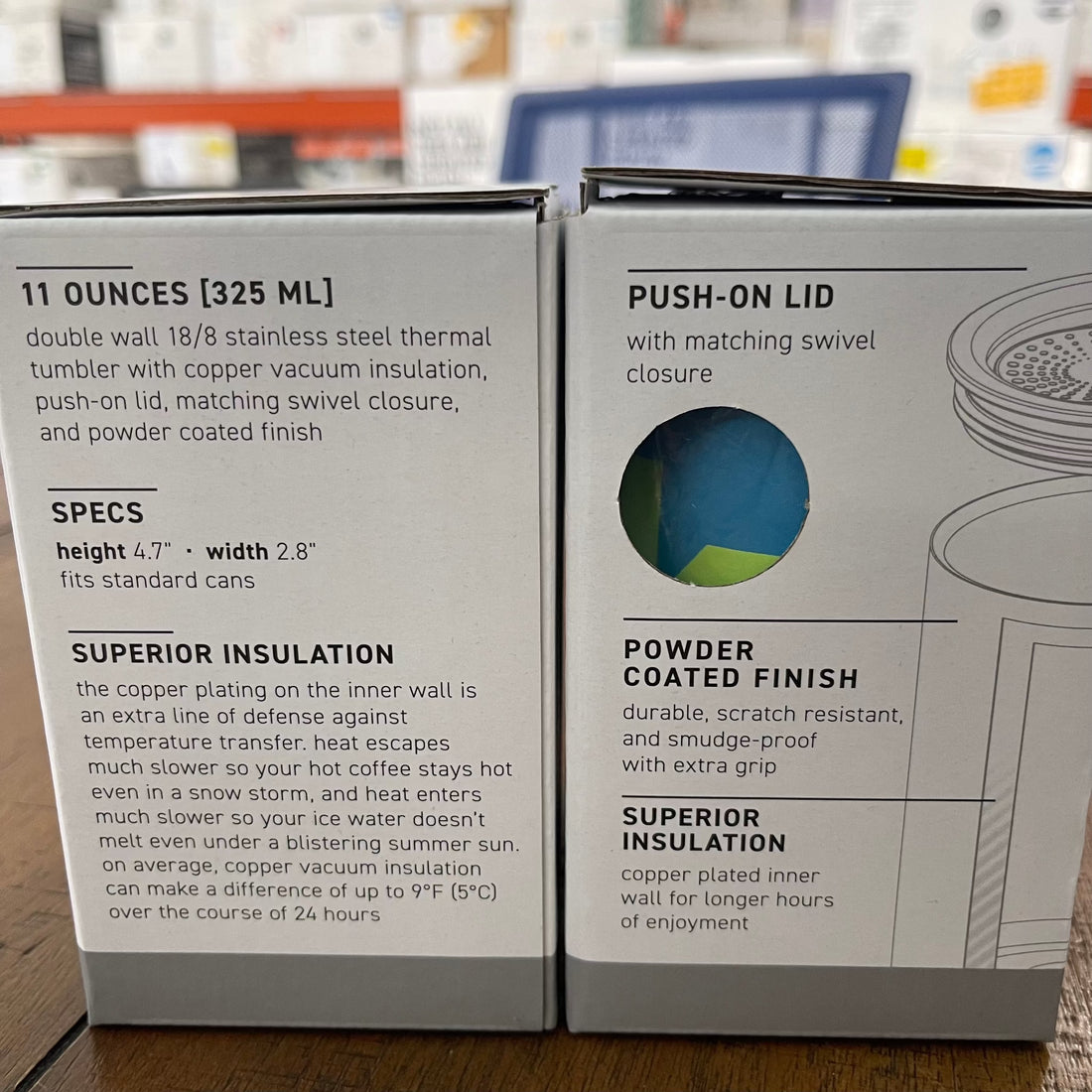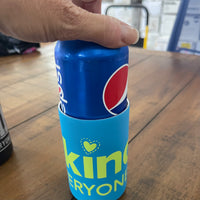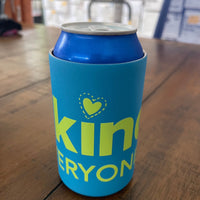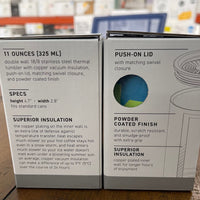 11 Oz. Stainless Tumbler/Can Cooler
Be Kind to Everyone logo wrapped around the mug.
This cute new tumbler works as both a mug and a can cooler.
You can purchase it in bright turquoise with lime green Be Kind to Everyone logo and black with a silver Be Kind to Everyone logo.
11 oz. double wall stainless steel thermal mug with copper vacuum insulation 
The copper plating on the inner wall is an extra line of defense against temperature transfer.  heat escapes slower so the hot coffee stays hot even in a snow storm and heat enters much slower so your ice water doesn't melt even under a blistering summer.
A decal is included in each cup
Shipping is free.
Share
This section doesn't currently include any content. Add content to this section using the sidebar.