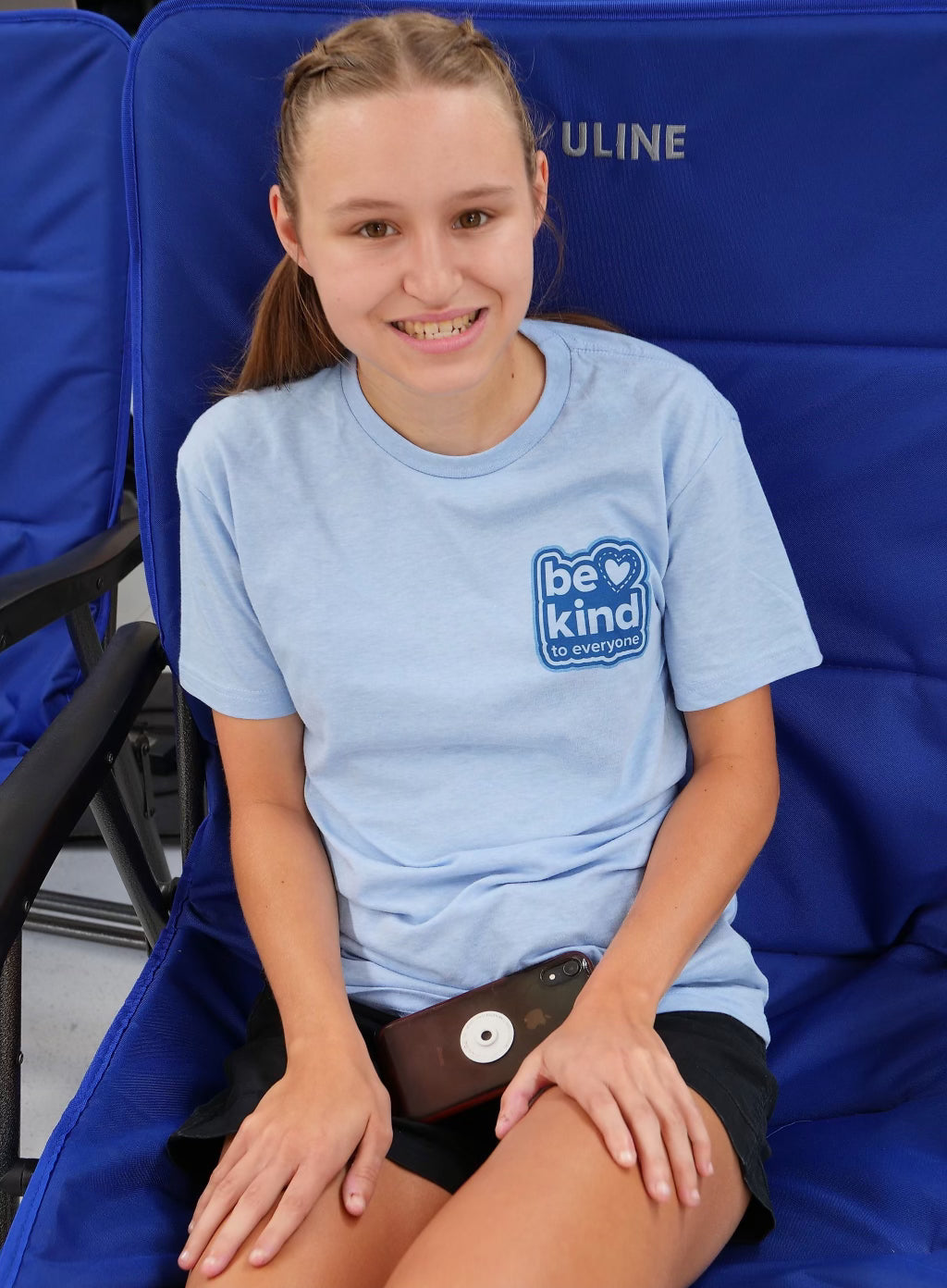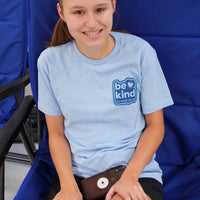 SPECIAL - Purchase this Never Give Up tee and get a FREE Wrinkled Mess Club Decal AND a Spreading Kindness Decal.  Decals are durable enough to go on a car, laptop, etc.  This has been a great job for Jordyn - she packages the shirt and then adds the two decals to the package.
Two of our favorite messages combined onto one tee: Be Kind to Everyone® and Never Give Up.
Our Never Give Up Be Kind to Everyone® tee is also available in youth sizes XS-XL.
Share